Content writing tips — A to Z style!
UPDATED SEPTEMBER 16, 2023
Want to know how to write the kind of content your audience will love to read?
Here are 26 content writing tips for creating content that hits the right spot.
A is for Audience
It's important to know your audience and create content that works for them. Consider:
Who they are e.g. age, job title, income, aspirations
What kind of content they'll want to see
Why they're looking for that particular type of content
How they want to consume it, e.g. text, pictures, video
When and where they'll be viewing it e.g. at work, on a desktop computer; or on a bus, on their mobile device.
B is for Brand
Your content should be consistent and represent your brand in terms of its:
Target audience
Purpose and relevance
Visual presentation (recognisable logo, colours, style)
Tone of voice.
C is for Consistency
Aim to post at consistent intervals, whether that's daily, weekly, bi-weekly or monthly. And make sure the content you post is of a consistently high quality.
This may sound difficult, but it's perfectly possible to post quality content on a regular basis if you do your research and plan ahead.
D is for Duplication
Never duplicate content from another site — even if you're planning to rewrite it in your own words. Not only is this plagiarism, it can also put you on Google's naughty step.
Your content should be fresh, original and — if anything — better than the content you've seen elsewhere.
E is for Engagement
Talk to your readers in a way that engages them and makes them feel involved.
Start by creating content that's intended for them. Answer the questions they have, introduce them to new ideas and give them information they'll find useful and inspiring.
Pro content writing tips for getting engagement:
Post original content they haven't seen before
Make the content relatable or useful and something they'll want to share
Host a competition where they enter by answering a question that will give you more insight into what they like/want from you
Get them involved by asking the kind of questions they'll want to answer
If they engage with your content or ask questions about it, make sure you respond
Encourage them to visit your website or landing page to find out more.
F is for Format
Format your written content for the web, so it's easy to read on a screen. Keep your paragraphs short and break them up with optimised headings and white space.
Vary the length of your sentences — from short to longer, but never too long.
G is for Goals
Have a goal for your content and think about what you want it to achieve for your business.
For example, are you introducing a new product/service, or do you want to boost sales of an existing one? How can a well-written piece of content support or promote that?
If there's something new or exciting happening in your industry, could you be one of the first to report on it?
Could you use your content to differentiate your business from the competition? (By talking about how you do things differently — not by putting down your competitors).
Could content writing help to demonstrate your understanding and expertise?
Aim to finish each piece with a call to action. Think about how the piece could persuade your audience to contact or engage with you.
H is for Headlines and Headings
Your headline is the first line your audience will see. This is what you use to grab their attention and make them want to read more.
Pro content writing tips for headlines:
Make it SEO friendly, so it's searchable
Keep it as concise as possible
Ensure it's relevant to what your audience is searching for
Use intrigue and urgency — for example, you could tell them they're doing something wrong and they need to fix it now
Use tried and tested formats, like lists, how-tos and questions
If you're introducing a list of points, write number of points as a figure rather than a word and put it at the start of the headline
Make the headline specific and make sure you deliver what you promise.
Headings should also be relevant and used throughout your content, to introduce each section.
I is for Ideas
If you're going to come up with quality content regularly, you need ideas — and plenty of them.
Pro content writing tips for coming up with ideas:
See what questions your audience is asking and answer them (see the letter Q for further advice on this)
Look for upcoming special days you can use as a tie-in (avoid doing this too often and make sure the days are relevant to your organisation — tenuous links can make you look desperate)
Talk to people across your organisation — other departments might have different ideas you can use and develop
Consider using employee-generated content for a fresh and authentic look at your organisation
Here are 101 ideas for your blog posts.
J is for Jargon
Inside jargon, such as acronyms and industry terms, can kill a piece of content.
You never know who might be reading, so you need to make your content accessible. If you can't avoid using a certain word, at least make sure you explain it and keep everyone in the loop.
K is for Keywords
Keywords make your content accessible to those who need it. Think about what your audience might type into Google to find your content and use those words or phrases in your headline and headings.
For example, if your business is a fabric shop and your audience is searching for 'How to make a pair of curtains' — this could be a good title for an article.
L is for Links
Sharing links gives credit to your sources, draws more traffic to your content from social media, and gives potential customers somewhere else to go at the end of your article.
Here's how to use them:
Include a hyperlink to any research you've cited in your article — this shows you've done your research and gives your content credibility

Share the link to your content, on different days and at different times, on all your social media platforms, so as many people as possible get to see it

At the end of your article, include a link back to your main website, this is where potential customers should go if they want to contact you for more information.
M is for Momentum
Momentum refers to the rate of your delivery. You want to maintain a good pace and a smooth flow. You can do this by keeping it logical, making every sentence count and avoiding unnecessary waffle.
N is for New
Give your audience something new. Something fresh and original they haven't seen before. Think differently and be inspired.
Pro content writing tips for creating new and original content:
Use your knowledge, experience, insight and expertise — nobody else has these and it will make your content unique
Write about a controversial opinion or belief that challenges the status quo and goes against what people have heard before
See what's already out there and produce something different — or something better, more in-depth and more valuable
Be first to report on new ideas and developments.
O is for Outline
When you're planning your content, it's a good idea to start by outlining everything you want to include in your article.
This will help you to keep it on track and avoid going off on tangents. It will also help you make sure you cover all the points you want to and bring the piece to the right conclusion.
P is for Proportionate
When I'm asked how long a blog article should be, I always answer, 'As long as it needs to be, but no longer.'
In other words, your article should be proportionate for the subject matter you're writing about.
For example, a 500-word article on how Apple's Siri works would be a proportionate length for the subject. But a 500-word article on everything that happened during WWII would be insufficiently detailed.
Google is now looking for clues like this when it assesses the quality and value of your content, so it pays to achieve the right balance.
Q is for Questions
Your audience has questions. You can use your content to answer them.
The first thing to do is find out what those questions are.
Pro tips for finding out what questions your audience has:
Hang out in the same forums as your potential customers and see what questions they're posting
Invite questions on social media — remember to use a unique #hashtag so you can search for them afterwards
Try Answer the Public — type in your subject in one or two words and see what questions come up
Search Quora for questions on your chosen subject.
R is for Research
The kind of credible, valuable content your audience loves is filled with detailed, useful and quotable information. And for that you need research.
Pro content writing tips for doing your research:
Take the time do your research properly — your audience will appreciate it
Get information from credible sources like newspapers and official organisations — not just an opinion you found Fred Bloggs' blog
Find the original source of the information — i.e. the company or organisation that did the research — and include a hyperlink to it
Make sure you interpret and use the research properly.
S is for Simplicity
Keep it simple. And, by simple, I don't mean basic. I mean use language that's clear and easy to understand.
If it's simple, your audience will be able to consume it quickly and on the first attempt. They won't have to go back to re-read or replay the parts they may not have understood the first time round. And they won't have to leave your site to find an explanation somewhere else.
It will also make your content accessible to a wider audience, including markets you may not have thought of targeting before.
T is for Tags
Remember to tag your content so people can find it easily.
Use relevant categories and tags on your blog or vlog and make use of hashtags on your social media and community posts.
U is for Updates
There are basically two types of content: Evergreen, which is eternally useful and relevant. And Changeable, which is based on advice, statistics and facts that were collated at the time of writing. It's important that you understand the difference.
If you have Changeable content on your site, you need to keep it updated so it stays current, useful and relevant.
The easiest way is to look at each piece of Changeable content and decide when it might next need updating. Then set yourself a calendar reminder.
V is for Value
Every piece of content you create should be of value to the people you want to consume it. For example, content that's of value might:
Answer their questions
Inspire them with ideas
Give them important information
Educate and entertain them.
W is for Write now, edit tomorrow
Pro tip: Never edit your content as soon as you've created it. Take a few hours away from it — sleep on it if you can.
Taking time away will help you come back to it with fresh eyes. And when you look at it objectively, you'll be able to see any errors and problems much more easily.
X is for eXpertise
Content writing is your chance to show your expertise and authority in your field.
It helps to build your audience's trust in you, so they'll feel confident that you're the best person/company to help them.
EAT, which stands for Expertise, Authority and Trust, is one of the metrics Google uses to assess how good your website is.
Y is for You
Talk directly to your audience — if it's appropriate — and say 'you' and 'your' rather than 'we' and 'our' wherever you can. For example:
We provide –> You get
Our service –> Your needs
We promise –> You're guaranteed
Our range –> Your choice.
Z is for Zzzz
Don't be boring. Nobody likes boring content.
Pro content writing tips for keeping it interesting:
Pack it with value and information
Get to each point quickly
Show energy and enthusiasm — if you find your subject fascinating, this will come over in the way you present your content.
Need some help to create quality content?
If all this sounds a bit too much like hard work, why not hire some help?
I'm Jenny Lucas, a freelance content writer working with UK businesses to deliver quality content that promotes their brand.
For more information, head to my content writing page or get in touch.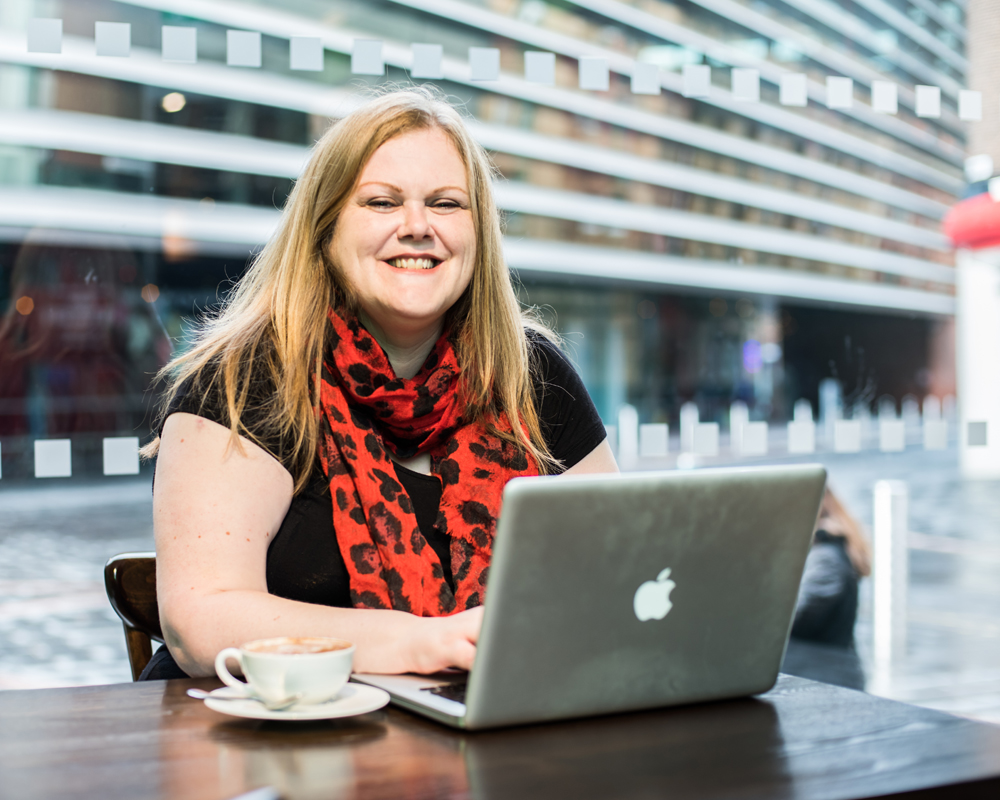 You might also like…